The Website
Our website is key tool in presenting the AMS brand to our outside audience. It promotes our core brand message of 'Actually Making Sense' and uses a highlighting function to support this.
The website is developed with the WordPress CMS, and should be regularly updated so it is fresh and relevant. This will also improve the performance of the SEO.
The website should adhere to the brand guidelines, if changes are to be implemented the Brand Guardian must be consulted.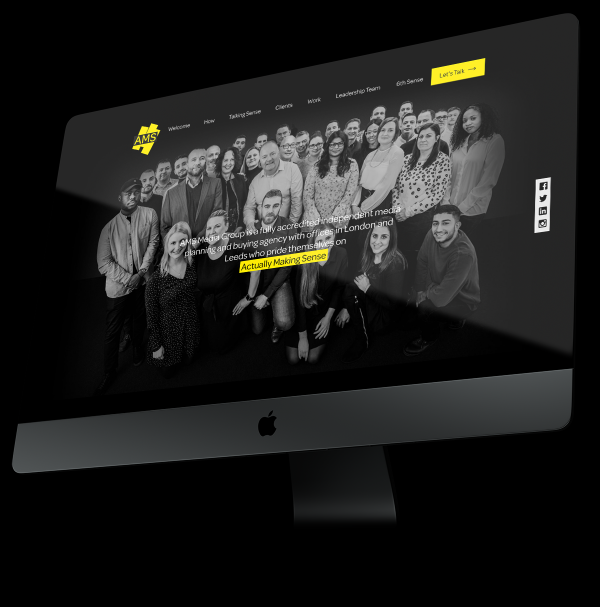 Social Media
Social media is a key tool to communicate the AMS message and personality. When posting via the our social media channels there are some important considerations to have in mind:
Brand Voice – The tone and "personality" of our brand online, should be engaging and to the the point. It should promote our brand ethos of 'Actually Making Sense'. The writing style must be inline with the rest of our communications.
Brand image – Photography or graphic illustration should be used where possible to support the messaging. Again this should be consistent with other AMS imagery and the messaging
To produce social media asset we use an online system called Adobe Spark. Here you will find templates for a range of platforms to create visually engaging posts. For more information on this please contact Amanda or Paul Spokes.